By Recent Graduate, Samantha Oh
The last weeks of school can be a tumultuous time, especially for soon to be graduates. After completing your last final round of exams, you're put in a cap and gown, and suddenly it feels like you're being thrown into the 'real world'. Despite the pressure we put on ourselves to quickly figure out how to become a grown-up and enter the workforce, this is an exciting time that we can take to learn about all of the opportunities that are in store. So if you're about to graduate and want to treat yourself or if you know someone who deserves a congratulations, here is a list of practical and fun gift ideas.
Campo Wisconsin Sweater
What better way to show off your soon-to-be alma mater than with a sweater that will last you for years to come? Campo sweaters are made out of high quality alpaca fibers that are super soft and will keep you warm through the long Wisconsin winters. There are a variety of colors and designs to pick from, and it'll be a great reminder of all the memories you made. Added bonus, everything from Campo is fair trade so you can feel good about your purchase. It's an amazing investment all around.
Eco Friendly Coffee Pods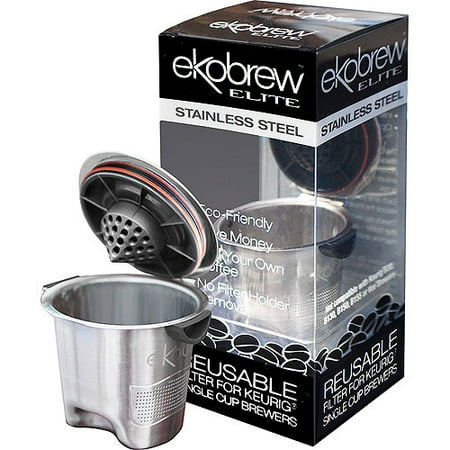 Once we graduate, the ultimate goal in life is to never have to pull an all nighter stressing over an exam or a paper again. That doesn't mean that we won't need a little caffeine in our lives, or that our love for coffee will fade away. At the same time, it's important to be mindful of your impact on the environment. A great alternative to traditional k-cups are compostable coffee pods or recyclable k-cups. There are plenty of options available that will allow you to get your coffee-fix while being smarter about your ecological footprint.This is a reusable cup that you can put in your Keurig machine, just fill the cup with coffee grounds and put it your Keurig like you normally would!
Ninja Blender
Although these blenders weigh more on the pricier side, I believe that it is 100% worth the splurge. I received my blender in December and have been using it non-stop since. This is a practical gift idea that you will be able to use for years to come, and is definitely a kitchen staple for anyone who takes their meals to-go. As you begin to build your kitchenware collection, it is always a smart choice to invest in products that will last you as long as possible.
Hulu/Netflix/HBO subscriptions
This gift idea may not be as practical as the others, but it's definitely fun. After years of hard work and countless hours of studying, sometimes all you need is some mindless television. While keeping up with pop culture references may not be the most pressing issue, it's a great conversation starter. So if you're moving away to a new area post-graduation, this may be the perfect gift to give yourself- that way you can bust out your Game of Thrones knowledge and make friends! There are plenty of deals out there, so make sure to do your research and take advantage of them. For example, you can get Spotify Premium and Hulu combined for $9.99 a month!
Amazon Prime Subscription
If you are still a student, I highly recommend taking advantage of the Amazon Prime student discount. Amazon Prime can be a lifesaver if you don't have a car that you can take to the store, especially if you live far away from stores.
Laptop/Car Stickers
If you're looking for a small and personalized gift for you and your friends, laptop and car stickers are the way to go. RedBubble offers thousands of different sticker designs, including Wisconsin themed stickers. No matter where you go, you can represent your Wisconsin pride!
I hope that you get some great gift ideas from this list.  To wrap it up I will say this:  
Live fearlessly and learn with an open and curious mind. The past four years challenged me in ways that I couldn't always understand, but I came out stronger for it. I will forever be thankful for my loved ones who supported me and blessed me with some of the best memories of my life. I am proud to be a first generation woman of color getting her degree at one of the top universities around. All Ways Forward...and On Wisconsin! 
👐🏽
❤️